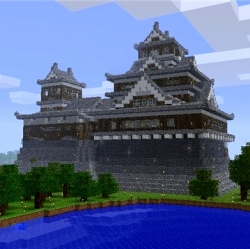 The popularity of gaming is growing rapidly. Video game analyst firm DFC Intelligence has released a new report predicting growth in the industry. It expects software sales to reach $98 billion by 2020. For 2016, DFC expects game sales to be up 8 percent to $79 billion, that will be quite a big leap in a four-year period.

The intelligence firm notes that sales of packaged games are slowing down, but the digital market is more than making up the difference.

"A major area of growth is occurring as digital products are able to embrace a more premium business model where consumers are willing to pay top dollar upfront for digital content," DFC analyst David Cole noted in a press release sent to GamesBeat.

"This is a major change in the recent mindset where games are given away for free and forced to rely on a freemium business model that simply does not work for many games."

Software sales are benefiting from the digital age. For PC, the majority of gamers buy software via online platforms like Steam. The same is happening on consoles, thanks to digital stores like PlayStation Network and Xbox Live. Then you have mobile, where every purchase is digital.

DFC expects Sony to remain the market leader for the next several years thanks to its push into virtual reality with PlayStation VR. However, the firm remains optimistic of Nintendo, which is working on a new system, the mysterious NX which is coming out in March 2107. Many analysts expect that we'll learn more about the system soon.

"Nintendo has a golden opportunity to reach a game consumer that is currently not being well targeted by Sony or Microsoft systems," Cole said in the press release.

While DFC doesn't have Microsoft pegged as the industry leader, its Xbox One has managed to outsell the PlayStation 4 in the U.S. in recent months. While Microsoft doesn't have its own VR headset, next year's Xbox One Project Scorpio will support the Oculus Rift.