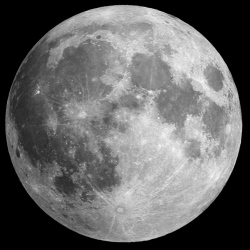 VP Pence announced the plan to put a manned crew on a Lunar Gateway Platform by 2024. Pence repeated of US policy to return the moon and explore Mars and still supports the wasteful Space Launch System. The early concept for the LOP-G is still evolving, and includes at least the following component modules:

The Power and Propulsion Element (PPE) will be used to generate electricity for the space station and its solar electric propulsion. It is targeting launch on a commercial vehicle in 2022.

The Cislunar Habitation Module can be used for a maximum 21 days habitation. It features a docking port for the Orion spacecraft. This module will be sent on the Exploration Mission 3 (EM3).
The Gateway Logistics Module will be used for experiments and logistics on board the space station. The equipment includes a robotic arm, which will be built by the Canadian Space Agency. It will be sent during Exploration Mission 4 (EM4).
The Gateway Airlock Module will be used for performing extravehicular activities outside the space station and will be the berth for the Deep Space Transport. It will be sent on the Exploration Mission 5 (EM5)

Vice President Mike Pence visited NASA's Johnson Space Center in Houston on Aug. 23, 2018, to discuss the future of space exploration and other elements of human spaceflight. During his trip to the Johnson Space Center, the Vice President also toured the laboratory housing the moon rocks retrieved during the Apollo program's lunar missions and extraterrestrial samples from other uncrewed sample return missions, as well as the Sonny Carter Training Facility (Neutral Buoyancy Lab) where astronauts practice spacewalking techniques they will employ when they fly in space.