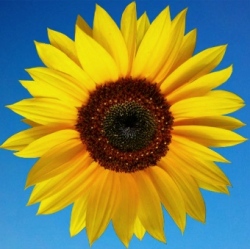 HMRC proposed a tax hike for domestic solar panels and other green energy installations, after the EU ruled the current level violated its laws. Under the proposals, new solar panel, water turbine, and wind turbine installations would be charged at the standard VAT rate of 20%, instead of the current 5%.

According to Treasury analysis the impact of the rate hike on affected households is "negligible", although the Solar Trade Assocation (STA) said it is likely to add £900 to the cost of a typical 4kW installation, which is currently about £6,400.

Under the proposals other energy saving measures such as insulation or draught stripping for windows and doors, will remain eligible for the lower rate of VAT. This is because they are deemed to contribute to the "renovation" of a property.

Friends of the Earth renewable energy campaigner Alasdair Cameron branded the proposals as "crazy", adding it is "completely at odds" with the UK's rhetoric on tackling climate change. "This makes the proposed cuts in support for rooftop solar even more nonsensical – any changes which push up the cost of renewables surely mean that the government must completely revise its proposals to cut support for those technologies," he said.

The news follows the latest decision from the European Commission to extend minimum pricing rules for Chinese solar panels. The rules were due to lapse on Monday but the Commission launched a review of the policies, triggering an automatic extension of the measures. Critics say the policy is artificially inflating the cost of solar installations within the trading bloc, although some EU solar panel manufacturers claim the measures offer protection against Chinese manufacturers flooding the market with low-cost panels.

Industry insiders have warned the extension of the import pricing rules and failure to challenge the EU on VAT would further amplify the impact of the government's proposals to cut subsidies for solar installations leading to increased job losses across the industry.

Campaigners also said privately that the move again highlighted how the UK was undermining its calls for an ambitious climate agreement at this week's Paris Summit with domestic policies that slow the roll out of clean technologies.