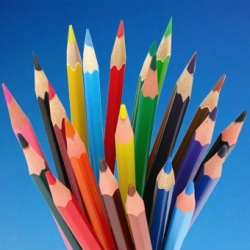 Timothy Yu is founder of Hong Kong company Snapask, an app that allows students to ask questions with a snapshot and then matches them with a tutor to have a one-to-one learning. Snapask is now serving over 100,000 students with over 5,000 qualified tutors from top universities receiving tens of thousands of questions each day.

"It is more like a WhatsApp-style instant messaging environment. Users can use image, text or audio to communicate," said Mr Yu. It also has benefits for tutors in terms of making the most of their time.

Mr Yu says that private tutors working in person, rather than online, will typically earn about $20 (£14) per hour, but their capacity to earn is limited by constraints of time and balancing with other work.

But he says tutors working online, such as through his app, can earn much more by being able to work flexibly in any spare time and wherever tutors might be.

Online technology has also changed how parents can select tutors. There was a time when finding a tutor relied upon recommendations from friends or looking through newspaper adverts. But now tutors are offered and reviewed online.

Tutor Hunt, operating in the UK, allows parents and students to browse through a list of tutors offering subjects in their area, correspond with them and arrange lessons.

Tutor Hunt's John Underhill says more than 250,000 people have used its services to find tutors – and that the hunt for a tutor has moved a long way from "looking through the Yellow Pages, or peering into newsagent's windows at the multitude of cards".

As with other tutoring services, they are offering online tuition via Skype and other video services, as well as interactive whiteboard software. Mr Underhill says taking tutoring fully online certainly has its benefits, opening up a much bigger student base to tutors, while also giving students more choice.

"Things have changed over the last couple of years, as the online technology has improved. We have found that more tutors are using interactive whiteboards, often in conjunction with VOIP [speaking over the internet] services, to deliver their online lessons.

"They have become more adept and proficient at using all available online resources, and incorporating them fully into their lessons."