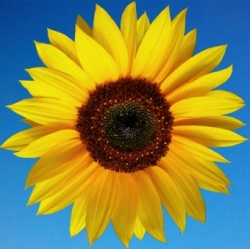 In an unexpected announcement with potentially dramatic consequences for the California desert, the Trump administration said Thursday it will reconsider an Obama-era conservation plan that blocks energy development across millions of acres and encourages solar and wind farms in more limited areas.

The sweeping land-use plan, which took eight years to complete, was hailed by conservationists as a historic victory for the desert's fragile ecosystems, which are home to bighorn sheep, desert tortoises, Joshua trees and other iconic, at-risk species. But the plan was criticized by renewable energy developers who said it was too restrictive and would hurt California's efforts to build clean energy projects and fight climate change.

The Trump administration says it agrees with the energy companies.

"We need to reduce burdens on all domestic energy development, including solar, wind and other renewables," said Katharine MacGregor, a deputy assistant secretary at the Interior Department, in a statement announcing the administration's review of the California desert plan. "This process will help us find ways to make more federal land available for renewable energy projects."