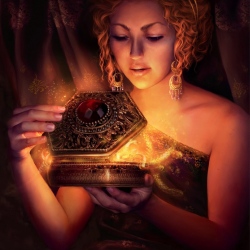 Serial video game executive Trip Hawkins has his eye on a new market: women.

"For the first time in history, women have taken over technology-buying for their families," Hawkins said on a panel discussion about mobile advertising at GamesBeat 2013, VentureBeat's annual game industry conference.

This development is only a couple of years old, said Hawkins, who founded gaming giant Electronic Arts and Digital Chocolate and who now runs London-based studio If You Can. Traditionally, manufacturers segmented home appliances into two categories: "white goods" for the kitchen and laundry room, such as dishwashers and blenders (bought by women) and "black goods" for the living room and den, such as video game consoles and TVs (bought by men).

But that's changed, starting with the advent of the iPhone and iPad, Hawkins said. Now moms are the primary purchasers of electronics for their families, and they're also the ones who manage their families' media. (Women also spend more than men on virtual goods in games.)

"This is a really big social-cultural change, and it's going to open up dozens of new markets — both for the women and for their kids," Hawkins said.