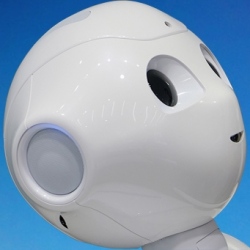 Toyota is to invest in its robotics efforts; the automaker's production principles can be applied to build affordable robots. Robot makers are struggling with the scale challenges that the auto industry overcame with the Ford assembly line, according to Toyota Research.

Toyota's vaunted production system later showed how to make cars both more cheaply and reliably, despite mistake-prone humans' role in manufacturing, he said.

"My thought is, if the Toyota production system can be applied to cars, maybe it can also be applied to robots, because they're quite similar," Pratt told reporters Friday in Tokyo.

He's particularly sanguine about the prospects for devices that would help the elderly age where they live. "The car of the future and the robot of the future in the home are both essentially doing the same thing," he said.

Toyota had been delving into robotic applications beyond cars before President Akio Toyoda hired Pratt last year to run a research institute that it will fund with $1 billion over five years. The interests are in keeping with a push by Prime Minister Shinzo Abe for a "robot revolution" in Japan, with a target to more than quadruple the nation's robotics industry sales to ¥2.4 trillion ($23 billion) by 2020.

Toyota has been working on a motorized wheelchair that scales stairs, a wearable that guides the blind, a helper device that retrieves objects for the bedridden, and trainers for patients rehabilitating the ability to walk and stay balanced.

The world's largest automaker is forging ahead in robotics as Google, the technology giant and a challenger in the race to develop driverless cars, shows signs of pulling back. Google's parent Alphabet Inc. has put Boston Dynamics up for sale after concluding it isn't likely to produce a marketable product within the next few years, Bloomberg News reported in March. Toyota Research Institute is among the potential buyers, a person familiar with the matter said.