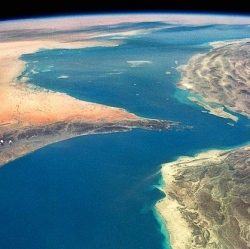 Back in May, the world's largest aircraft, the Stratolaunch, had finally left its hanger and was preparing for tests. This week, the first of those was completed. All six of the massive rocket-launching plane's turbofan engines were turned on. There were three phases involved in this test run.

First, they used a supplementary power source to charge the engines, which they termed a "dry motor."

Second, they progressed to a "wet motor" by introducing fuel to the engines. Finally, they started each engine individually and tested whether or not they could idle. Each engine performed as expected.

The company was founded in 2011 by Paul Allen, and its aim is to provide low-cost access to space. Its main project, the Stratolaunch plane (which is so big, it has two different fuselages) has been delayed, as the first flight was originally scheduled for 2016. But now, it looks as though it's back on track. Last year, Stratolaunch announced its partnership with Orbital ATK to deliver its Pegasus-XL rocket into orbit. Their aim is to provide flexibility for customers to want to launch small satellites. Northrop Grumman announced its acquisition of Orbital ATK this week, so it's unclear how (or if) that deal will affect this contract.