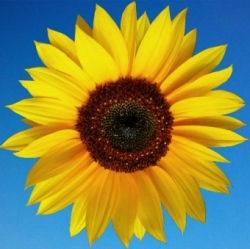 Solar is on a growth path that could make it the most important energy source this century. Costs are falling, installations are growing, and technology advancements are picking up. Three major solar energy records have been announced, showing how fast this industry is growing.

U.S. installations hit a record, again

The U.S. solar industry installed 7.3 GW of new capacity in 2015, up 14% from a year earlier. This is nearly 20-fold from just 385 MW installed in 2009 and was the first year solar has topped new natural gas capacity additions.

Not surprisingly, California topped the country in solar installations, but second was North Carolina, followed by Nevada, Massachusetts, and New York. As costs fall, state policy has become less of a deterrent to solar energy as states like Georgia and Texas cracked the top 10.

With the extension of the solar investment tax credit in late 2015, the solar industry is primed for even more growth. There's now 25 GW of solar in the U.S., and by the end of the decade, we could be installing nearly that much every year. This is a record that's made to be broken.

First Solar efficiency

One of the ways U.S. solar companies are beating their Chinese rivals is by producing better solar panels. On that front, First Solar has arguably made more progress than anyone in the world. On Tuesday, management said it achieved another efficiency record of 22.1% for a CdTe solar cell.

This is the ninth record the company has reported since 2011, and those lab records are slowly making their way into the field, too. Along with the record cell announcement, management said conversion efficiencies reached 16.4% in the fourth quarter of 2015. That's about the same as an average commodity panel from China, and with improvements, First Solar will soon be a high-efficiency panel supplier.
SunPower efficiency

Speaking of the importance of efficiency, SunPower (NASDAQ:SPWR) announced that its X22 panels reached an efficiency record of 22.8%. This is similar to a preliminary announcement it had in November, but it's now been confirmed by the National Renewable Energy Laboratory.

SunPower has increased its own module efficiency from 19.5% in 2010 to 22% today, and that incremental improvement will likely continue in coming years. This efficiency advantage allows SunPower to generate more electricity from every rooftop or acre of solar farms, which has become a major advantage as costs have fallen. If it can continue to keep a lead over the competition, it should take significant market share as production triples over the next five years.
Solar records are dropping left and right

The solar industry continues to make steady progress, and record installations and efficiencies announced this week are a sign of that. Look for the companies leading this technology advancement to be big winners as investments, and for them to take continued market share as the U.S. solar industry grows. For the first time in a long time, there doesn't seem to be any major roadblocks ahead for the U.S. solar industry.