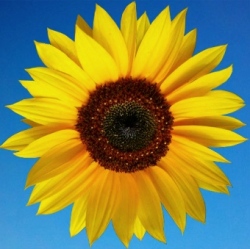 The island of Ta'u in American Samoa has been using diesel generators and burning over 100,000 gallons of fuel per year in order to supply its nearly 600 residents with electricity. That's no longer the case and the island is now virtually energy independent.

This is thanks to a new solar and battery installation by Tesla and SolarCity, which is now officially part of Tesla since the merger closed yesterday.

The company deployed a 1.4-megawatt solar array and a 6-megawatt hour energy storage system with 60 Tesla Powerpacks. The system is what is called a microgrid and it's now the island's main source of energy. Tesla's energy storage system could cover the island's electricity needs for 3 days if the sun was to not shine for that long for some reason.

SolarCity announced the completion of the project. The company wrote:

"Ta'u is not a postcard from the future, it's a snapshot of what is possible right now. Renewable power is an economical, practical solution for a growing number of locations and energy needs, and islands that have traditionally relied on fossil fuels can easily transition to microgrids powered by solar and storage today."

The project is being described as one of the most advanced microgrids ever deployed and it is located about 4,000 miles from the West Coast of the United States.