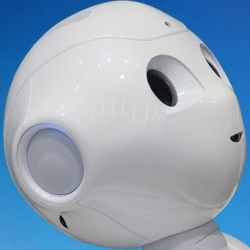 Talla, maker of bots that answer HR and IT questions and help employees complete tasks, has raised $8.3 million to expand. Talla's Service Desk bot uses natural language processing (NLP) to answer questions in a conversational way and gets smarter when observing the kinds of questions asked by employees.

"If you answer a question one time, Talla should know it from then on out. We focus a lot on paraphrase detection, or the academic term in NLP would be 'sentence similarity'," CEO Rob May told VentureBeat in a phone interview.

This round of investment will go toward expanding the sales and marketing teams, as well as growing the data science team to explore ways to improve Talla's NLP.

"What's interesting about machine learning is these tools and techniques are really going to start to make people more productive, while also improving the user experience. So it's like a double whammy, you lower your costs while you provide a better class of service. So I think we're going to see some really unique opportunities over the next couple of years as more areas of enterprise software get picked up by AI companies," May said.

Like Troops, Statsbot, and recipients of The Slack Fund, Talla is one of a small group of companies making bots for enterprise customers and team collaboration apps like Slack or Microsoft Teams that have raised million of dollars for their bots.

The $8.3 million round was led by Glasswing Ventures, with participation from PJC and previous investors, including Avalon, Pillar, and Launch. Talla is based in Cambridge, Massachusetts and to date has raised more than $12 million.