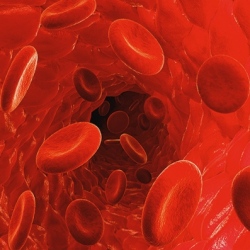 These microrobots, which look and move like corkscrew-shaped bacteria, are being developed by mechanical engineers at Drexel University as a part of a surgical toolkit being assembled by the Daegu Gyeongbuk Institute of Science and Technology (DGIST) in South Korea.

MinJun Kim, PhD, a professor in the College of Engineering and director of the Biological Actuation, Sensing & Transport Laboratory (BASTLab) at Drexel, is adding his team's extensive work in bio-inspired microrobotics to an $18-million international research initiative from the Korea Evaluation Institute of Industrial Technologies (KEIT) set on creating a minimally invasive, microrobot-assisted procedure for dealing with blocked arteries within five years.

DGIST, a government-funded research entity in Daegu, South Korea, is the leader of the 11-institution partnership, which includes some of the top engineers and roboticists in the world. Drexel's team, the lone representatives from the United States, is already well on its way to tailoring robotic "microswimmer" technology for clearing arteries.

"Microrobotics is still a rather nascent field of study, and very much in its infancy when it comes to medical applications," Kim said. "A project like this, because it is supported by leading institutions and has such a challenging goal, is an opportunity to push both medicine and microrobotics into a new and exciting place."

Kim's microswimmers are chains of three or more iron oxide beads, rigidly linked together via chemical bonds and magnetic force. These chains are small enough­­, on the order of nanometers, that they can navigate in the bloodstream like a tiny boat. The beads are put in motion by an external magnetic field that causes each of them to rotate. Because they are linked together, their individual rotations cause the chain to twist like a corkscrew and this movement propels the microswimmer.