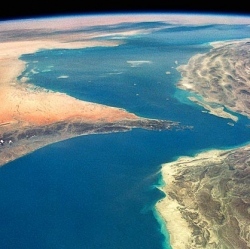 SpaceX is building a private spaceport in Boca Chica Village, Texas and the rocket launch facility should be ready September 2018. This will be a testing facility for the SpaceX BFR rocket. True orbital launch operations are unlikely to begin at Boca Chica any earlier than mid-to-late 2019.

The site may eventually become dedicated to launching the Starlink internet satellites. This would rapidly speed up the internet satellite constellation's deployment. The internet satellites would provide a massive source of income for SpaceX.

Currently SpaceX leases three NASA rocket facilities but SpaceX has to share these facilities with United Launch Alliance and others.

Ultimately, it's all but guaranteed that significant increases in construction and development activity will be immediately noted and communicated by observant locals. If SpaceX hopes to make its South Texas site operational before the end of the year, major work can be expected to begin within a handful of months at most.