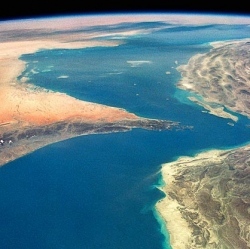 SpaceX has successfully landed another reused rocket, as billionaire Elon Musk's firm pushes forward to make space flight cheaper and more frequent. Late on Wednesday, SpaceX's Falcon 9 rocket launched the EchoStar 105/SES-11 satellite, before returning back to earth and landing on the droneship station in the Atlantic.

The Falcon 9 that was used for the launch was previously involved in a resupply mission to the International Space Station in February.

Tuesday's launch marked SpaceX's 15th launch of 2017, and was the second one this week. The portion of the rocket that lands on the droneship is called the booster. It's the third time that SpaceX has used one of its landed boosters for another flight.

This will give a lift to the company which is on a mission to make journeys to space cheaper and more frequent by reusing rockets.

Earlier this year, SpaceX President Gwynne Shotwell told Reuters in an interview that the company was aiming to launch missions every two-to-three weeks.

But Musk and SpaceX also have bigger ambitions to take people to Mars. The tech entrepreneur has previously laid out a vision to build a self-sustaining human colony on Mars. Last year, Musk laid out his plan to build a 42-engine rocket capable of holding around 100 people.

He said that Interplanetary Transport System will launch people to and from Mars. The booster system was referred to as the BFR.