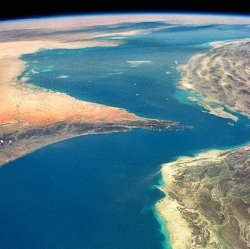 It's been less than a month since SpaceX saw a test firing before a planned Falcon 9 launch end in a ball of fire before it even got started. Now, the company appears ready to get back on the orbital horse with plans for its next launch set for as soon as November.

On September 1, a Falcon 9 set to carry a new satellite meant to be part of Facebook's Internet.org initiative to orbit was standing upright on a launch pad at Cape Canaveral. As it was being fuelled for a static fire test, it suffered an "anomaly." In other words, it was destroyed in a huge explosion that could be seen and heard for miles around.

SpaceX put all planned launches on hold and three weeks later, preliminary results from an investigation into the cause of the explosion pointed to a rupture in the cryogenic helium system. You can find more details on the role that super chill helium plays in a Falcon 9 launch in our earlier coverage. More specifics on what exactly caused the problem should be forthcoming as the investigation continues.

Finding the problem and resolving it must be progressing to the satisfaction of SpaceX and the Air Force, which runs the launch pad SpaceX uses at Cape Canaveral, because both have reportedly penciled in November 17 as a tentative date for the next SpaceX launch for planning purposes.

SpaceX has yet to officially name the date that it hopes to return to space, although this new tentative date is also in line with comments that Chief Operating Officer Gwynne Shotwell made during a panel discussion earlier in September where she mentioned returning to space in the "November timeframe."

Whenever the next launch is, it almost certainly won't be until the investigation is completely concluded, so there's definitely the possibility of any tentative dates being pushed back.

The next launch is set to be SpaceX's 10th resupply mission to the International Space Station.

The September explosion came four weeks before SpaceX founder Elon Musk took the stage at the International Astronautical Conference in Mexico this week to unveil his audacious plan to colonize Mars over the next several decades.

This led to an awkward moment on stage when Musk assured the audience that despite an insanely ambitious timeline for moving one million humans to Mars, SpaceX is far more focused on addressing the issues behind the September 1 anomaly at the moment.