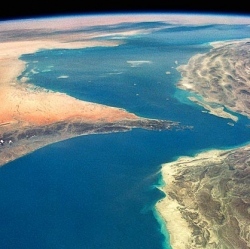 NASA's TESS spacecraft is in orbit following a successful launch from Cape Canaveral's Space Launch Complex 40. SpaceX's Falcon 9 left the launch pad at 22:51 UTC after a delay to deal with unspecified issues with the rocket's guidance systems. The first stage engines shut down just over two minutes later as planned.

The second stage of the launcher was then lit to continue TESS's journey to orbit. The spent first stage barreled back through the atmosphere to make a landing on the barge Of Course I Still Love You, which is stationed in the Atlantic. Such landings are becoming routine, a tribute to the engineering involved.

TESS separated from the Falcon's second stage less than an hour after lift-off, NASA's Goddard Space Flight Center were relieved to see the solar arrays of the spacecraft deploy and telemetry make its way to the ground stations.

The launch marks the 25th (28th if you count the three boosters strapped together for the Falcon Heavy) successful launch of a Falcon 9 since the unfortunate incident with Amos-6 in 2016, during a misguided attempt to save a bit of time by test-firing the rocket at the pad with the payload attached.

The Israeli satellite was lost as the booster was fuelled. With eight launches this year (including Musk's Tesla aboard the Falcon Heavy) SpaceX are on track to beat 2017's record.

In the pre-launch press conference, SpaceX's Hans Koenigsmann confirmed that this was to be the last new block four version of the Falcon 9. The block five iteration features improvements around reusability and reliability.

The Hawthorne, California team will wing its way to Cape Canaveral, Florida on 4 May for the Bangabandhu 1 launch on the very first of the block fives.