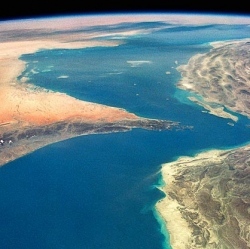 Space company Vector announced it has raised a $70 million funding round to build the Vector R and Vector H rockets. Vector focuses on the use of smaller rockets to put microsatellites in orbit and make deliveries. Vector plans to launch its first rocket later this year in Kodiak, Alaska and complete 12 Vector R flights in 2019.

To accommodate more flights, Vector plans to expand its factory near Tucson, Arizona.

"It's an ecosystem philosophy that once these inexpensive launches are more available, and available to service individually the needs, that there will be a stimulus to the demand of that service by more companies coming into being," Cantrell said.

Cantrell has previously worked with NASA as well as space agencies in the former Soviet Union and France, and he was an early SpaceX employee.

The $70 million funding round was led by Kodem Growth Partners, in conjunction with Morgan Stanley Alternative Investment Partners. Existing investors Sequoia Capital, Lightspeed Venture Partners, and Shasta Ventures also participated in the round.

Vector has 150 employees and is based in Tucson, Arizona, with offices in Huntington Beach and San Jose, California.

Vector was created in March 2016 by Cantrell along with John Garvey, Eric Besnard, and Shaun Coleman. Since company launch, Vector has raised more than $100 million.