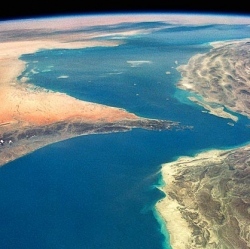 A report released by NASA shows that SpaceX is still targeting an unmanned test flight in February 2018 and a crewed flight in June 2018, and Boeing is aiming to launch an unmanned test flight in June 2018 and a crewed flight in August 2018. Boeing also plans to conduct pad abort tests in early 2018.

SpaceX plans to launch its Dragon 2 on an upgraded version of the Falcon 9 rocket known as Block 5, currently in development. The Block 5 iteration of the Falcon 9 should produce more thrust in all engines and have reinforced landing legs. Boeing plans to launch the Starliner on an Atlas V rocket supplied by United Launch Alliance (ULA), a joint venture between Boeing and Lockheed Martin.

Targeted Test Flight Dates:
Boeing Orbital Flight Test: June 2018
Boeing Crew Flight Test: August 2018
SpaceX Demonstration Mission 1: February 2018
SpaceX Demonstration Mission 2 (crewed): June 2018

While SpaceX tends to keep everything close to the chest, there are a few future announcements from Boeing that could indicate progress in its commercial crew program. First of all, ULA will want a preliminary agreement about a launch about a year in advance, so it's possible we hear something from ULA about the first test flight of the Starliner sooner rather than later.

Elon Musk recently said the Crew Dragon, which is what NASA calls the Dragon 2, is "way more difficult" than the cargo version of the spacecraft that is used to take supplies to the ISS.