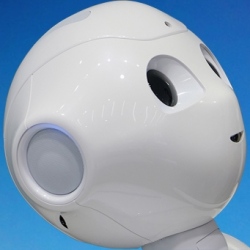 The South Korean government announced on Thursday it would spend 1 trillion won (US$840 million) by 2020 to boost artificial intelligence. It also plans to support the civilian-led establishment of a high-profile research center tasked with serving as a "pivot" of the nation's research and development in the field.

Six large local firms, Samsung and LG Electronics, SKT, KT, Naver and Hyundai Motor, have decided to join the initiative, according to the Ministry of Science, ICT and Future Planning. "Once the private companies set up the research institute, the government will provide financial support for core R&D projects," the ministry said.

The envisioned facility, tentatively named the Intelligence Information Technology Research Institute, will likely be located in Pankyo, just south of Seoul, according to Kim Yong-soo, a senior ministry official. Each company plans to invest around 3 billion won, he told reporters.

The government hopes that it will open as early as possible but the exact timing will be decided by the participating firms, he added. Under the plan reported to President Park Geun-hye earlier in the day, the government aims to prod the civilian sector into investing 2.5 trillion won over the next five years.

Artificial intelligence, or AI, has become the buzzword of South Korea since the recent set of matches between South Korea's Go master Lee Se-dol and AlphaGo, Google's artificial intelligence computing system. The machine beat Lee 4-1, sparking keen public attention here to the related technologies.

The government has come under public criticism that it's doing little while South Korea lags behind other nations in preparing for the so-called 4th Industrial Revolution. South Korea, a global ICT power, is regarded as an underdog in AI development.

The global artificial intelligence market was estimated at $127 billion last year, but it could reach as much as $165 billion this year. South Korea accounted for 3.2 percent of the world's AI market, showed the country's official data.

In 2013, the U.S. launched the BRAIN initiative with the goal of promoting the development and application of related technologies. It calls for $3 billion investment over a decade.

Google, IBM, Facebook, Microsoft and Amazon are among AI frontrunners.

"However, it's not too late yet if the government and the civilian side join forces and rapidly catch up with them," Kim stressed.