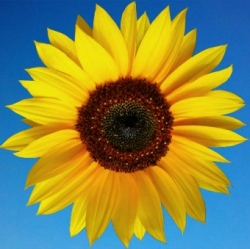 Prices for new wind and solar plants continue to plunge. Driven by steadily improving technology and the use of auctions to set prices, the cost of solar and wind dropped 25 percent this past year, and even more in some key emerging markets like China.

That drop comes on top of an 80 percent reduction in the previous 10 years, which is why building new renewable energy sources is now cheaper than just running old coal and nuclear plants, as a new analysis recently detailed.

"China's electricity price on a solar deal for Inner Mongolia plunged 44 percent last year," Bloomberg reported Monday. And solar module prices dropped 26 percent (see top chart from BNEF).

As a result, China is on track to deploy a staggering 54 gigawatts of solar in 2017, more than any country had ever previously deployed in a single year. China recently doubled its 2020 solar goal — from 105 GW to 213 GW. That would, as Greenpeace notes, give China five times more solar capacity than the U.S. currently has.

India saw record low bids for electricity supply from wind in October — 4 U.S. cents (2.64 rupees) per kilowatt-hour. This is 24 percent lower than bids from February alone, which was the first time India introduced auctions for new wind farms. India now projects it will blow past its original target of 175 GW of renewables by 2022–and exceed 200 GW.

"Most regulators are discovering competitive auctions are better in capturing the actual cost of building renewable energy projects," explained Justin Wu, who oversees the Asia-Pacific region for BNEF.

Auctions have been driving down renewable energy prices everywhere they've been used. In a Saudi Arabian auction last month, solar crushed its own record for cheapest electricity "ever, anywhere, by any technology" — so much so that the lowest price for solar power last year is the highest price now.

At the same time, renewable technology just keeps improving. For instance, as Goldman Sachs has explained, wind turbines today can generate the same power in an 11 mile-per-hour wind that turbines a decade ago required a 22 mph wind for.

The synergy between improving technology and increased use of auctions guarantees that prices will continue to drop. Goldman expects solar and wind prices to plummet another 40 percent over the next decade alone, leading to more than a $3 trillion dollar investment in deploying those two technologies over the next quarter century.