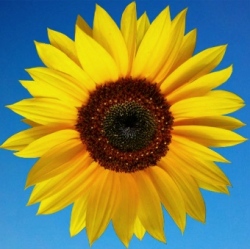 Solar generation surpassed biomass in 2017 to become the third most generated renewable resource in the U.S. It still lags behind wind and hydropower. Solar generation has increased around 170 percent between 2014 and 2017 – from above 15 gigawatts generated to now around 43 GW annually.

Chris Namovicz, team leader for Renewable Electricity Analysis at the U.S. Energy Information Administration, said there are several reasons for this, but one is that it's cheaper.

"About 10 years or so ago, Germany and other places in Europe had a big push towards creating solar markets which allowed people to build larger facilities to build solar panels. [It] got manufacturers in places like China interested in the market which further reduced the cost of building the panels," he said.

Wind and hydropower vary between 1st and 2nd most generated renewable energy. Namovicz explained wind energy is still so far ahead because it began sooner with a more accessible concept.

"It was based on largely already existing systems that people understood in terms of electric motors and rotors and gearing systems and generators and such." Namovicz said, "And so it was more accessible sooner whereas PV [photovoltaic] was very expensive, high tech stuff."

Namovicz said solar will continue to grow quickly, partially thanks to federal tax credits which expire in five years. He said it could reach wind levels in the next ten or twenty years.