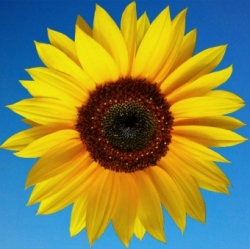 Without question, both the marketplace and technology behind it have come of age. The Energy Information Administration projected that the U.S. added 9.5 gigawatts of utility-scale solar power last year alone. That's more than the previous three years combined.

From 2009 to 2015, the average price of solar dropped by 70 percent and advances in technology have made it much easier for homeowners and businesses to adopt solar. In some parts of the U.S. (and the world for that matter), the cost of solar is now equal to or less than buying power from the electrical grid. Many people didn't think we would ever see this level of pricing parity, or at least not this soon.

With 195 nations having made a commitment to renewable energy at the 2015 United Nations Climate Change Conference, solar power has left upstart status far behind and is an integral part of the world's energy outlook.

This is why we must put the us-versus-them, conventional-versus-renewable debate in the rear-view mirror. Everyone in the industry knows that clean energy is our future, but the most successful companies in the next 5-10 years will be those that build an integrated power business model.

The energy infrastructure of tomorrow won't rely on one exclusive source, it's simply not possible. All of our considerable resources, whether from the ground, ocean or sky, must be available to consumers as a matter of choice and free-market competition. A testament to how the landscape is changing is that more than 60 percent of U.S. installed solar as of the end of 2016 is purchased by electric utilities.

The policy direction that Secretary Perry will implement, in partnership with a bipartisan Congress, becomes ever-so important. In the solar industry, we've now reached a level of growth at which we're no longer dependent upon federal support for our survival. However, we still need thoughtful, forward-thinking energy policy that encourages this source diversity.

We need policy approaches that reflect the progress embodied in regional and global agreements, with a focus on legislation and regulations that encourage continued growth and innovation. Above all, it's important that we have a policy mindset that lets the free market do what it does best, drive down prices, create jobs and give people plenty of options from which to choose.

According to a census report by The Solar Foundation, more than 260,000 Americans are currently employed in our industry. Since the first report in 2010, the overall number has tripled.

Every CEO in the renewable and conventional energy sectors must be candid that the future path is promising, but far from predetermined. The energy marketplace as a whole is more uncertain than it is stable. However, the maturation of renewables provides an opportunity for us to rethink the world's energy future.

That process must begin now. Everyone from the solar homeowner to the power plant owner to the policymaker in Washington D.C. should be part of the conversation. It's not an ideological one, but rather a practical approach at a time when the majority of Americans are expecting it.