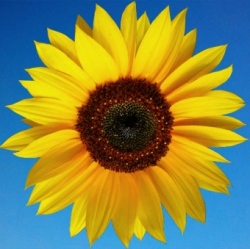 According to the EIA, California solar power has been driving wholesale electricity rates towards, and sometimes below, $0/MWh, and on March 11th total solar power production broke 50% of demand. The increase in utility-scale solar power , which grew 50% in the state in 2016, is quickly changing the landscape.

Recently we saw California solar + wind hit a record high at 49.2%, with all renewable energy above 56%.

In March, during the hours of 8:00 a.m. to 2:00 p.m., system average hourly prices were frequently at or below $0 per megawatthour (MWh). In contrast, average hourly prices in March 2013–15 during this time of day ranged from $14/MWh to $45/MWh.

This type of event has happened in other places – Germany gets the headlines often. It is expected that there will be so much solar power this spring and summer (plus large amounts of hydroelectric power) that curtailment will need to occur on solar assets.

On March 11th, the California power grid broke 50% solar power for the first time – when considering ALL sources of solar power in the state:

Additional generation from customer-sited solar generators installed in California (such as those on residential and commercial rooftops) further adds to the total solar share of mid-day electricity generation. As of December 2016, utilities in CAISO reported 5.4 gigawatts (GW) of net-metered distributed solar capacity.

EIA estimates that this capacity would have generated approximately 4 million kilowatthours (kWh) during the peak solar hours on March 11. This level of electricity reduced the metered demand on the grid by about the same amount, suggesting that the total solar share of gross demand probably exceeded 50% during the mid-day hours.

Per the EIA, there are multiple reasons why March is the season most probable for negative wholesale rates, including one unique to this year – heavy amounts of hydroelectric power due to flooding this winter. The other major reason is that spring and fall are low demand seasons due to the temperate climate not needing as much heating or cooling. Solar will produce more electricity in the summer – but the high demand of summer means the solar is a lower overall percentage.