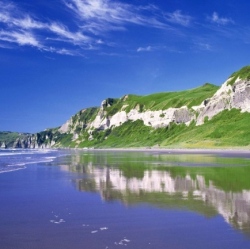 UN climate talks in Bonn have concluded with progress on technical issues, but with bigger questions about cutting carbon unresolved. Delegates say they are pleased that the rulebook for the Paris climate agreement is coming together. But these technical discussions took place against the backdrop of a larger battle about fuels.

It means that next year's conference in Poland is set for a major showdown on the future of fossil fuels.

This meeting, known as COP23, was tasked with clarifying complex operational issues around the workings of the Paris climate agreement.

One of the most important elements was the development of a process that would help countries to review and ratchet up their commitments to cut carbon.

Fiji, holding the presidency of this meeting, proposed what's being called the Talanoa Dialogue.

Over the next year, a series of discussions will take place to help countries look at the promises they have made under the Paris pact.

"A key element in Poland is this Talanoa dialogue, to make sure it doesn't result in just a talk show," said Yamide Dagnet with the World Resources Institute.

"In Poland, ministers will have to look each other in the eye and say they will go home and enhance their actions, so that by 2020 we end up with national plans that will be a much more ambitious set of climate actions."

Looming over these discussions in Bonn was the question of coal, oil and gas. US coal and nuclear companies organised a presentation here arguing that fossil fuels should be a key part of the solution to rising temperatures.