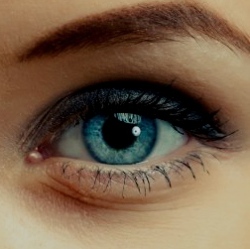 A few days ago, Eric Migicovsky and his team at Pebble closed their Kickstarter campaign for the new Pebble Time watch, raising $20,338,986 from 78,471 backers. (They recaptured the crowdfunding record, dethroning the $13 million Coolest Cooler campaign).

This Pebble Time campaign is important for two reasons: Crowdfunding is growing, fast: In 2012, crowdfunding platforms raised some $2.7 billion and successfully funded more than a million campaigns, according to a Massolution report.

This year, crowdfunding platforms are projected to raise over $5 billion. Kickstarter alone has raised over $1.6 billion and successfully funded 80,000 projects.

By 2025, the global crowdfunding market will reach about $100 billion, roughly 1.8 times the size of the global venture capital industry today, according to a 2013 study commissioned by the World Bank.

Power in the hands of small entrepreneurs: Rather than try to compete with the Apples and Samsungs of the world, the Pebble team decided to make a bold move and play to their strengths. Their key differentiator was their massive 100,000+ person online community of fans and early adopters.

After nearly three years of regulatory delays, the SEC has voted to approve equity crowdfunding for non-accredited investors. This is huge.

This breakthrough in equity crowdfunding (as distinct from reward-based crowdfunding, like Pebble Watch) will open the door for billions in investment capital to be injected into the entrepreneurial economy.

Facebook announces their plans for virtual reality:

At their recent F8 conference, Mike Schroepfer, Facebook's CTO, described their vision for the future of virtual reality. Last year ago, many were asking: Why did Facebook pay $2 billion for Oculus Rift? And why is VR going to work now, especially when it didn't work in the 80s or 90s or 00s?

The team at Facebook laid out four major reasons that this time is different.

Key convergence of exponential technologies: The key tech to make VR work is now finally here and cheap enough to mass produce. Namely: integrated circuits, IMUs, gyros to track head location, high-resolution screen, and high-resolution, high-performance cameras.

It's just good enough: VR is already just far enough along to enable compelling experiences on consumer hardware, as seen by demand for consumer systems like the Oculus or Samsung Gear VR.

Lots of Investment & Broad industry participation: It's not just Facebook. Billions are being invested by Google/Magic Leap, Microsoft, Samsung, Sony and Valve/HTC. Expect a lot of breakthroughs and new capabilities.

Companies are making long-term commitments: Developing better VR technology is hard and will require long-term commitment. The companies above are planning to make long-term investment commitments to take VR into a multitude of markets from gaming, to retail, to real estate and beyond.