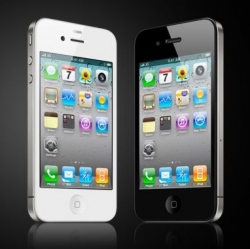 Shares in Apple have jumped 3% after it signed a deal to supply its iPhone to China Mobile. The Chinese firm is the largest carrier and was one of three networks to be awarded China's first 4G licences earlier this month. Apple has been looking to boost its sales in China, the world's largest smartphone market, but has struggled amid growing competition from rivals.

The latest deal is expected to help it increase its market share.

"China is an extremely important market for Apple," Tim Cook, Apple chief executive, said in a statement.

"Our partnership with China Mobile presents us the opportunity to bring iPhone to the customers of the world's largest network."

Earlier this year, Mr Cook said he expected China to replace North America as Apple's largest source of revenue. The iPhone is the firm's most important product in terms of earnings power. China Mobile has more than 760 million subscribers.

The country's two other major phone carriers, China Unicom and China Telecom, already offer iPhones to their subscribers.