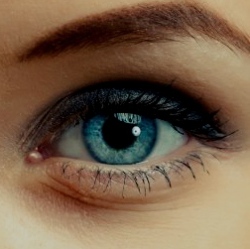 Researchers have developed an AI system to quickly and accurately screen patients with potentially blinding retinal diseases to see if urgent treatment is needed. The system used machine learning to identify macular degeneration and diabetic macular edema within 30 seconds with more than 95 percent accuracy, said Kang Zhang.

The accuracy is similar to that of a skilled ophthalmologist, said Zhang, founding director of the Institute for Genomic Medicine at UC San Diego School of Medicine. Plans are in the works to deploy the system in Haiti, whose ophthalmologists are overwhelmed, he said.

Moreover, the AI system was effective in diagnosing different types of childhood pneumonia, Zhang said. It distinguished between viral and bacterial pneumonia with more than 90 percent accuracy.

The distinction makes a big difference in care. Bacterial pneumonia is treatable with antibiotics, while care for viral pneumonia consists of treating symptoms while the body fights off the infection.

A study on the findings was published last week in the journal Cell. Zhang was senior author of the study, which appeared on the journal's cover. It can be found at j.mp/zhangai.

The study is "cautiously exciting," said Fei Sha, an associate professor of computer science at the University of Southern California. Sha specializes in machine learning and artificial intelligence.

However, the system still needs some improvement to be truly equal to experts, Sha said. And some technical questions remain to be answered.

The AI system made retinal disease diagnoses based on data from hundreds of thousands of images and disease data from patients. And the system also included in its diagnoses the pertinent section of an image, giving doctors an understanding of how they were made.

AI systems are known for finding solutions to problems that go beyond human expertise. But without a way to understand how the solution was arrived at, the system becomes a "black box," Zhang said. That means human experts can't gain insights.

Zhang said the AI system could find its first use in "resource poor" areas, where personal access to medical experts is limited. Retinal photos taken of patients in those regions could be examined by the system, which would identify patients at high risk.

"The goal is that you take a picture, upload it to the (Internet) cloud, and within 10 seconds we'll give you a diagnosis, anywhere in the world," Zhang said.

The researchers are working with several imaging companies to plan initial deployment, he said.