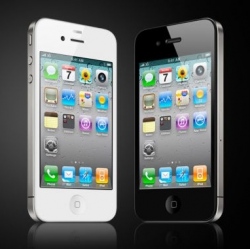 Apple's next iPhone may feature a strong, scratch-resistant sapphire crystal display.The company now has the equipment to start mass producing such a screen for its upcoming iPhone models, according to a report from 9to5Mac. Apple manufacturing partner GT Advanced has obtained machines enabling it to inspect sapphire for display-sized components.

These large machines suggest sapphire screens, not sapphire camera lenses or home buttons. The SEC filing, meanwhile, says that GT Advanced will not produce "sapphire goods" for anyone but Apple without express written permission from the company.

A sapphire screen would be a prominent addition to Apple's future iPhone models. Current iPhones feature Gorilla Glass displays.

Apple is pushing hard to bring its Mesa, Arizona manufacturing plant online. Apple CEO Tim Cook has admitted the plant will produce sapphire crystal for future devices, but he has declined to elaborate.