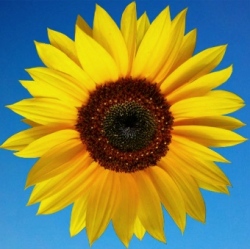 Roll-up solar panels are being used to help power an island off the coast of Cardiff. The Rapid Roll system allows flexible solar panels to be unrolled like a carpet from a trailer in two minutes. The pioneering technology aims to meet demands from increased tourism and environmental and logistical challenges on Flat Holm.

This is the first time the system has been used in Wales and it is the first long-term deployment of the technology anywhere in the UK.

The technology was developed by John Hingley, managing director at Renovagen, based in Milton Keynes, Buckinghamshire.

He came up with the idea of scaling up the concept of mobile solar technology while away travelling five years ago.

By making the panels rollable, a much larger power capacity can fit into a smaller box.

So a 4×4's trailer can take enough solar panelling to power a 120-bed mobile clinic or to desalinate 25,000 litres of sea water every day.

"Compared with traditional rigid panels, we can fit up to 10 times the power in this size container," said Mr Hingley.