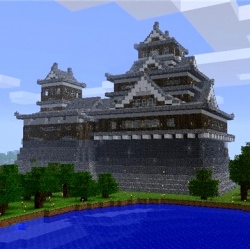 Accounting and consulting firm PwC sorts out its predictions for games, technology, and entertainment. This year, it is predicting moderate growth of a 6.3 percent compound annual growth rate for U.S. console video games through 2021, but it believes VR and esports will grow at faster rates.

Console game revenue was $21 billion in 2016, and it is expected to grow by a 6.3 percent CAGR to $28.5 billion in 2021 in the U.S. That doesn't include PC games microtransaction revenue, which is expected to grow from $3 billion in 2016 to $4.2 billion in 2021 at a 7 percent CAGR. That growth is due to the ongoing success of free-to-play games, more subscription services, and a PC industry reinvigorated by esports.

Overall console revenues have been boosted by digital revenues, which are growing from $2.3 billion in 2016 to $3.7 billion in 2021, a CAGR of 9.8 percent. The social and casual game category will see revenue rise from $7.9 billion in 2016 to $12.1 billion in 2021, at a 9 percent CAGR. In 2017, PwC predicts that social and casual will surpass console video games in 2017.

Meanwhile, PwC is very bullish on VR. It estimates 68 million VR headsets will be in use in the U.S. by 2021, with the unit numbers growing at a 69.2 percent CAGR during the period. VR is expected to add nearly the same revenue as TV advertising during the period, growing from virtually nothing in 2016 to $4.6 billion in 2021.

But PwC noted the downside of VR is that it is a "highly immature market with underdeveloped business models, flaky hardware, and lots of experimental or low-quality content." In 2017, PwC believes VR will see advances in "inside out" movement tracking and lower cost headsets.

Meanwhile, PwC believes U.S. esports will grow from $108 million in 2016 to $299 million in 2012, rising at a 22.6 percent CAGR. The U.S. is the largest market in revenue terms, having overtaken South Korea in 2015, although the latter will stay far ahead in terms of per-capita revenue.

Esports streaming advertising revenue is forecast to rise from $33 million in the U.S. in 2016 to $148 million in 2021, becoming the biggest contributor to total e-sports revenue in the process. Esports sponsorship revenue – of teams and tournaments – will be the second-largest contributor to total e-sports revenue, rising from $44 million in 2016 to $84 million in 2021, growing at a 13.6 percent CAGR.

Not only does the ongoing popularization of competitive gaming by broadcasters bring new consumers into the gaming fold, but the games themselves help to boost online/microtransaction revenues on both consoles and PCs.

PwC makes integrated forecasts for 17 industry segments across 54 countries for the global entertainment and media markets.