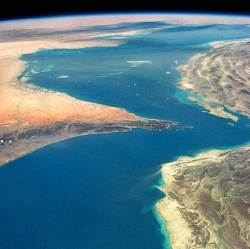 Planetary Resources Arkyd-6 spacecraft was launched and deployed in space. The cubesat is packed with 17 computing elements. The Arkyd-6 spacecraft has successfully launched onboard PSLV-C40 and has entered into its target orbit. The Arkyd-6 will validate water detection technology and cost-saving design methodology.

The team has already begun to receive telemetry from the spacecraft. The data obtained from the Arkyd-6 will be valuable in the development of the Arkyd-301, Planetary Resources' next spacecraft platform and the beginning of the company's space resource exploration program.

In the process of engineering the Arkyd-6, the Planetary Resources' team was able to modify commercial hardware to be used in space, allowing for the possibility of deep-space missions at greatly reduced costs. This process also allows for control at every stage of development and production resulting in a reliable and innovative product.

"The success of the Arykd-6 will validate and inform the design and engineering philosophies we have embraced since the beginning of this innovative project," said Chris Lewicki, President and CEO, Planetary Resources. "We will continue to employ these methods through the development of the Arkyd-301 and beyond as we progress toward our Space Resource Exploration Mission."

Out of 17 elements that will be tested during Arkyd-6's flight, one of the most crucial technologies is the onboard mid-wave infrared (MWIR) imager. The technical team qualified a commercial sensor to collect pixel-level data and integrated custom optics, creating the world's first commercial MWIR instrument to be used in space. Based on the findings from this initial flight, Planetary Resources will further develop this sensor technology into the most advanced water resource detection hardware available, which will be incorporated into Arkyd-301.

Chris Voorhees, Chief Engineer, Planetary Resources, said, "If all of the experimental systems operate successfully, Planetary Resources intends to use the Arkyd-6 satellite to capture MWIR images of targets on Earth's surface, including agricultural land, resource exploration regions, and infrastructure for mining and energy. In addition, we will also have the opportunity to perform specific celestial observations from our vantage point in low Earth orbit. Lessons learned from Arkyd-6 will inform the company's approach as it builds on this technology to enable the scientific and economic evaluation of asteroids during its future Space Resource Exploration Mission."

Arkyd-6 will be testing additional technologies such as power generation, attitude determination, instrument operation and two-way communication. Although the spacecraft is fully autonomous and able to execute all functions independently, it will continue to communicate with Mission Control through every critical check point.