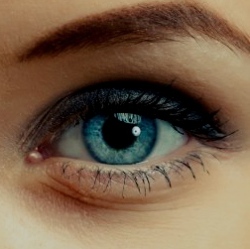 Getting new glasses has been at least partly an offline experience. You can order glasses online, if you have the results of an eye exam handy. But at some point you have to leave the house. Until now, apparently. Opternative, a company offering online eye exams, launched today.

Opternative says it's the only online eye exam that can deliver a physician-approved prescription for glasses and contacts. Running a mobile phone app in conjunction with a desktop app, consumers can take an online refractive eye exam in less than 25 minutes. The Opternative eye exam costs $40 for either a glasses or contact lens prescription or $60 for both. Patients receive an Ophthalmologist-issued prescription within 24 hours.

The Chicago-based company says that a clinical trial demonstrated the Opternative eye exam is just as accurate as a traditional office exam. One report says that 67 million adults in the U.S. have not had a recommended eye exam within the last two years, due to inconvenience or cost issues.

Opternative isn't the first startup to see a big opportunity in on-demand optometry. Another company (with a better name), called Blink, launched a service providing eye exam house calls in New York City earlier this year. Currently, Opternative is available in 27 states, covering 75 percent of the population aged 18-40 years old, and is planning on expanding.