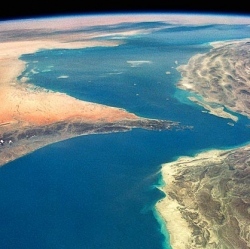 OneWeb, a company that's setting out to launch micro-satellites to deliver broadband access, has raised a whopping $1.2 billion in private equity funding from Japan's SoftBank, with participation from Qualcomm, Airbus, Intelsat, and Virgin.

Founded out of London in 2012, OneWeb is planning to bring high-speed affordable internet access to everyone around the world, using hundreds of low-orbit satellites. The new infrastructure will not only help mobile operators and internet service providers extend their coverage to hard-to-reach areas, it will also ensure up-time during natural disasters, such as hurricanes and other extreme weather events. The company had previously raised $500 million in funding.

Launching satellites into space is an expensive venture, which is why OneWeb's latest raise is substantial. This cash injection will be used to support engineering and "high-volume manufacturing" of its satellites at a new facility in Florida that's equipped to produce 15 satellites per week. Production is expected to begin at the plant sometime in 2018, while the service itself is expected to go live in 2019.

"Today's announcement marks an important step toward achieving our mission to build a new global knowledge infrastructure accessible to everyone," explained OneWeb founder and chairman Greg Wyler, in a statement. "This is an exciting day for those who hunger for the information, freedom, and economic participation the web enables, particularly in rural areas, and especially for the two million schools without broadband."

While most current internet-beaming satellites are located up to 22,000 miles from Earth, OneWeb's incarnations will be located just 750 miles away, which should mean faster and more reliable internet access.

Other companies currently investing in satellite technology to increase internet connectivity on Earth include Facebook, which has partnered with French satellite company Eutelsat Communications to bring internet to large parts of Africa. Elon Musk's SpaceX is also planning a network of more than 4,000 low-orbit satellites, while Google is working on a balloon-based alternative, currently known as Project Loon.