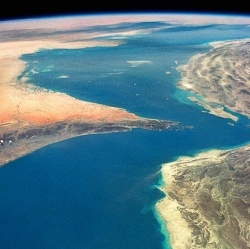 Made In Space, which already has two 3D printers installed on the International Space Station (ISS), is looking to help humanity begin building structures in space. To do so, it has long been working on what it calls Archinaut, a robotic machine meant to 3D print and assemble large-scale structures in space.

In an interview with Made In Space President Andrew Rush earlier this year, Rush said that the company would have a demonstrator up and running later this summer. It looks as though that time has finally arrived as Made In Space publicly demonstrated its first use of the Archinaut system, formally titled the Extended Structure Additive Manufacturing Machine (ESAMM).

At NASA Ames Research Center's Engineering Evaluation Laboratory (EEL), the ESAMM was put to work in a thermal vacuum chamber (TVAC), where it successfully operated in the vacuum and temperature environment of space. At the EEL TVAC facility, the ESAMM was able to 3D print a .85m-long part made from PEI/PC, commonly referred to with the brand name ULTEM.

On the ISS, Made In Space also 3D printed a structural segment of a space-optimized boom with the company's Additive Manufacturing Facility 3D printer.

Further demonstrating the possibilities of the ESAMM system, Made In Space also 3Dprinted a 37-meter-long beam structure at its own facility.

Each piece of the Made In Space announcement represents the intended future for the Archinaut project as a whole: the ability to 3D print and assemble in space large-scale objects, such as satellites, solar arrays and even complete space station modules.

The company's Archinaut technology actually assembles 3D-printed parts piece by piece using robotic arms. In the video below, you can see the ESAMM first 3D print a series of trusses and nodes before a duo of robotic arms locks them together. The structure seen in the video also includes embedded electrical connections.