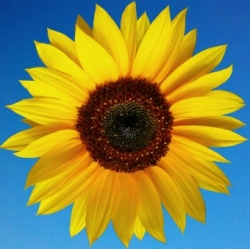 Odisha, India has unveiled an ambitious plan to set up a 1,000Mw solar park. "The identification of land for the project is underway. For setting up such a park, about 5,000 acres are required. The park might be developed in clusters," said a government official in the know of the matter.

The park, to be developed on a public-private partnership mode, has been formally approved by the Ministry of New and Renewable Energy. The state government is expected to commit a provision to buy 20 per cent of the power generated from the park. Power producers would have an option to sell the remaining power out of Odisha at bilateral prices, upon securing the first right of refusal from the state government.

To develop the park, Green Energy Development Corporation of Odisha Ltd (Gedcol) is likely to sign a pact with Solar Energy Corporation of India (SECI), after securing the approval of the state government. Gedcol is the nodal agency to explore renewable energy resources in the state.

"We have not decided (on the solar park) yet. Idco (Odisha Industrial Infrastructure Develo-pment Corporation) has been asked to identify land. A decision will be taken after that," said Suresh Mohapatra, energy secretary, Odisha.

In August 2014, the Union renewable energy ministry had unveiled a plan to develop 25 solar parks, each with capacity of 500-1,000 Mw. Odisha planned to set up one such park, with 1,000-Mw capacity, said Swayam Prakash Baral, director (business development and strategy) at Canyon Consultancy, a Bhubaneswar-based renewable energy consultancy firm.

Odisha received average solar radiation of 5.5kWh/sqm, with about 300 clear, sunny days every year and solar power potential of about 20,000 Mw, Baral added. Due to high solar irradiance (measure of solar radiation) in districts such as Nabarangpur, Bolangir and Sundergarh, large solar power plants are likely to come up in these districts. Currently, Odisha had an installed solar power capacity of 64 Mw, Baral said.