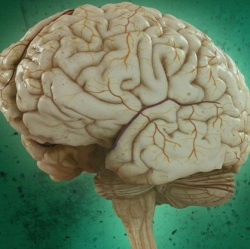 President Obama's BRAIN Initiative is generating interest from companies and philanthropies in a sign of wider partnership developing around the administration's most prominent science initiative, unveiled in 2013. The White House had committed to spending $100 million this year on the project, which seeks to develop new technologies for studying the brain.

As part of that, today the U.S. National Institutes of Health announced $46 million in awards to 58 research groups. The diverse technologies the NIH is backing include development of a wearable PET scanner, which could monitor patients' brains during everyday activities, lasers able to control how neurons fire, and diamond-coated electrodes that can detect the neurotransmitter dopamine in living brains.

During a press briefing, NIH director Francis Collins said the research grants would speed the "development of exciting new tools and technologies to understand how [brain] circuits work." He said the BRAIN Initiative could spend $4.5 billion on such neurotechnologies over the next decade or so.