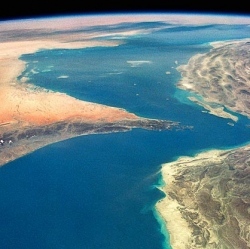 The Long March 7 is a carrier rocket, being developed by the China Aerospace Science and Technology Corporation. Its maiden flight is scheduled for 26 June 2016. Long March 7 is the medium-lift variant of a new rocket family that includes the heavier-lift Long March 5 and the small-mid cargo Long March 6.

The structure will be based on the reliable, man-rated Long March 2F rocket. It will inherit the 3.35m-diameter core stage and 2.25m-diameter liquid rocket boosters. China will also be switching from russian Soyuz style capsules to something like the American Apollo capsules.

The goal is to build a more cost-effective and less hazardous rocket family to replace today's Long March 2 and eventually the Long March 3. It will be capable of placing a 5,500 kilograms (12,100 lb) payload into a sun-synchronous orbit.

With payloads cited in the 10-20 ton, it will use two YF-100 engines in the core stage and one YF-100 engine for the four liquid rocket boosters.

The Long March 7's maiden flight will not only test the new rocket and a next-generation human-rated spacecraft. It will also mark the first use of a new island spaceport in the South China Sea.

Rocket components slated for the Long March 7's inaugural flight left port at Tianjin, China, on May 8, heading to the launch base on Hainan Island off China's southern coast

Flights from the Hainan spaceport, named the Wenchang Satellite Launch Center, will drop spent rocket stages over the ocean instead of on land. Built between 2009 and 2014, the launch center sits at 19 degrees north latitude, closer to the equator than any other Chinese rocket base, giving China better access to place satellites in geostationary orbit.

China also plans to use the new spaceport for interplanetary missions, including the Chang'e 5 robotic lunar probe, which aims to return samples from the moon as soon as next year.

If the Long March 7 launch is successful this will increase the activity at the Hainan Space flight center. It could accelerate the need for heavy cargo lift. This could ensure that China does a deal with Ukraine for the completion of an Antonov 225 superheavy cargo plane.

A superheavy lift cargo plane would be useful for moving large rocket parts.