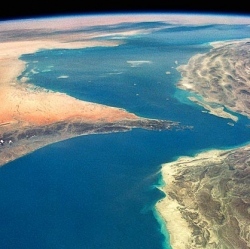 SpaceX and Orbital were awarded the first round of commercial resupply contracts in 2008. This is the first time Sierra Nevada has secured a NASA contract. Sierra Nevada wanted to use its Dream Chaser spaceplane to send astronauts to and from the space station.

The company made it to the final round of consideration, but the contracts went to Boeing and SpaceX instead. Sierra Nevada proposed a cargo version of its Dream Chaser for this round of contracts, and has now finally snagged a winning spot, both boosting the company's coffers and certifying it as a major player in the private space industry.

Now, SpaceX will receive extra money to launch the Dragon cargo capsule on its Falcon 9 rocket, and Orbital ATK will receive funds to launch its Cygnus cargo craft on its soon-to-be-completed Antares rocket or the United Launch Alliance's Atlas V rocket. Sierra Nevada will receive money to launch its Dream Chaser on top of the Atlas V rocket, as well.

NASA said the total cost will depend on the number of missions ordered, but the agency will order a minimum of six missions from each company. The plan is to launch around four missions a year, starting in late 2019. The first launch orders should be issued later this year.

This time around, the contracts include mass and volume requirements for each spacecraft. And an added benefit of picking three winners is that all of the spacecraft come with different capabilities. For instance, the Dream Chaser is a spaceplane, so it can land on a runway after returning to Earth.

The Dragon cargo capsule can only splash down in the ocean, while the Cygnus is designed to burn up in the atmosphere. A runway landing could help researchers more quickly retrieve precious science experiments that are on board the spacecraft.

Lockheed Martin and Boeing also offered proposals for the contracts, but were cut from the running early. Lockheed Martin had proposed a two-part cargo transport system called Jupiter, which would launch on an Atlas V rocket. Boeing offered a cargo version of its CST-100 Starliner, which is currently being developed to transport astronauts to and from the ISS.

The decision has been delayed twice: The winners were originally supposed to be announced in June and then later in September. It's not clear why NASA delayed the announcements; it could be due to a lack of funding, which has plagued the commercial crew and cargo programs. The agency may have also waited to make sure the first contract winners, SpaceX and Orbital, fully recovered from their very prominent rocket failures.

Orbital's Antares rocket exploded on the launch pad in 2014, and SpaceX's Falcon 9 exploded just a few minutes after launching to the station in 2015. This prompted them to take some time off from spaceflight. However, both companies successfully returned to flight last year.