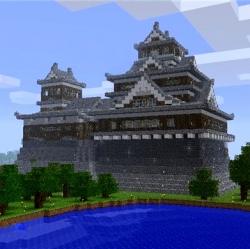 Minecraft has reached a new milestone. Developer Mojang has sold nearly 107 million copies of Minecraft across console, PC, and mobile since it went on sale in 2009. Minecraft has players from every country on Earth, and even has four copies sold in Antarctica.

This makes it one of the best-selling games ever made, and it still has a ton of momentum. The Microsoft property has sold an average of 53,000 copies every day of 2016, and it has more than 40 million monthly unique players in the $99.6 billion gaming industry.

Microsoft released a new infographic that details some of these figures, and it also shows the popularity of the game across its various platforms in different territories. The original PC version has sold the least number of copies in every region except for Asia, where consoles are less common. Elsewhere, the console version is nearly as popular as the mobile release despite a difference in price of $30 on PlayStation 4, Xbox One, Wii U, and other consoles and $6 on iOS and Android.

While Minecraft has already reached 100 million consumers, Mojang and Microsoft likely aren't putting down the pickaxe anytime soon. The PC version of the game is getting an update soon that will feature polar bears and more. And it's probably a safe bet that Microsoft will have more to say about the game coming out of the upcoming Electronic Entertainment Expo tradeshow later this month in Los Angeles.