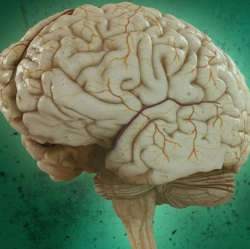 Researchers at University of California San Diego School of Medicine have found that the mouths of migraine sufferers harbor significantly more microbes with the ability to modify nitrates than people who do not get migraine headaches. The study is published October 18 by mSystems.

"There is this idea out there that certain foods trigger migraines, chocolate, wine and especially foods containing nitrates," said first author Antonio Gonzalez, a programmer analyst in the laboratory of Rob Knight, PhD, professor and director of the Center for Microbiome Innovation at UC San Diego and senior author on the study. "We thought that perhaps there are connections between what people are eating, their microbiomes and their experiences with migraines."

Many of the 38 million Americans who suffer from migraines report an association between consuming nitrates and their severe headaches. Nitrates, found in foods such as processed meats and green leafy vegetables and in certain medicines, can be reduced to nitrites by bacteria found in the mouth. When circulating in the blood, these nitrites can then be converted to nitric oxide under certain conditions. Nitric oxide can aid cardiovascular health by improving blood flow and reducing blood pressure. However, roughly four in five cardiac patients who take nitrate-containing drugs for chest pain or congestive heart failure report severe headaches as a side effect.

Gonzalez and Hyde said the next steps will be to look at more defined groups of patients, separated into the handful of different types of migraines. Researchers can then determine if their oral microbes really do express those nitrate-reducing genes, measure their levels of circulating nitric oxide and see how they correlate with migraine status.