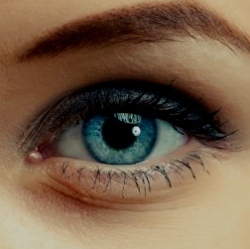 Meta has begun taking orders for its $950 Meta 2 dev kit. Augmented reality is expected to be a $90 billion market by 2020, according to tech advisor Digi-Capital. By that time, augmented reality glasses are expected to be so small and light that you won't be able to distinguish them from regular sunglasses.

Meta was founded in 2012 by Gribetz, who started with a handmade prototype using Vuzix glasses and a Kinect motion-sensing system. It was $10,000. The original Meta that debuted two years ago was $667. And now Gribetz has demonstrated the newest technology, the Meta 2, at the recent TED conference, and it's clear that the technology has come a long way.

The Meta 2 enables hand interaction with digital content, something that the company calls a breakthrough in the field of AR, so people can touch, grab, and move digital objects intuitively, just as they do in the real world. The company has rivals such as Magic Leap, a Florida company that has raised $1.3 billion to build its AR glasses.

Technology pundit Scoble called Meta 2 "the most important new product since the original Macintosh."

"We are creating an experience that merges the art of user interface design with the science of the brain, creating 'natural machines' that feel like extensions of ourselves rather than the other way around," Gribetz said at TED. "For example, our natural hand motion doesn't rely on clicks or buttons, thereby maintaining the flow and connecting people to each other and the moment."

Meta is working closely with developers to create Meta 2 applications that it hopes will fundamentally change the way people collaborate, communicate, and engage with information and each other. Developers are also creating compelling market-specific applications for Meta across a range of industries, including medicine, education, and manufacturing.

Gribetz dropped hints that his company has raised money for its next-generation product. But he wouldn't say what that product was. The Meta 2 has a 90-degree field of view, a high-definition display (2560 x 1440), and a 720-pixel color camera.