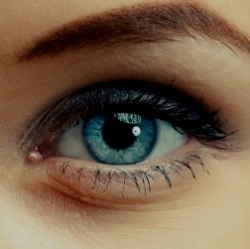 This has been an interesting time for product mysteries in the augmented reality space. After announcing a monster $793.5M round, there's been buzz circulating at what sort of AR tech could possibly be powering Magic Leap's $4.5 billion valuation.

Meta differs from Magic Leap in that people have actually had the chance to see prototypes/developer versions functioning. The device was born during the age of Google Glass but has always been more focused on content manipulation through hand-tracking rather than simple AR absorption.

Notably, the company also raised nearly $200,000 in a 2014 Kickstarter that provided developers with a somewhat clunky-looking early prototype. Meta also raised a $23 million Series A round last January led by Horizons Ventures, Tim Draper, BOE Optoelectronics, Garry Tan and, yep, Alexis Ohanian.

The company has clearly worked on further shrinking the physical footprint of its devices but it appears from the reactions of Scoble and others that it has also reached some breakthroughs in its core AR technologies, though with no new products publicly available to demo we may have to wait until the countdown timer runs out to know for sure.