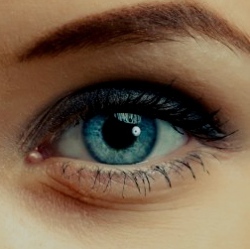 Lumus has completed a $45 million funding round for its augmented reality displays for smartglasses. Lumus previously announced it had raised $15 million, and now it is announcing an additional $30 million. Quanta Computer led the round, with additional participation from HTC and other strategic investors.

Shanda Group and Crystal-Optech also participated. Rehovot, Israel-based Lumus makes the optical engine that empowers AR solutions. AR is expected to become a $90 billion market by 2020, according to tech advisor Digi-Capital. Market researcher IDC predicts that 30 percent of Global 2000 companies will begin incorporating AR and virtual reality (VR) into their marketing programs in 2017.

"This new funding will help Lumus continue to scale up our R&D and production in response to the growing demand from companies creating new augmented reality and mixed reality applications, including consumer electronics and smart eyeglasses," says Lumus CEO Ben Weinberger, in a statement. "We also plan to ramp up our marketing efforts in order to realize and capture the tremendous potential of our unique technology to re-envision reality in the booming AR industry."

Founded in 2000, Lumus is on a mission to create optics that transform the way people interact with their reality. The company is working on optical technology for see-through wearable displays and serves multiple AR vertical markets, including health care, manufacturing logistics, avionics and, more recently, consumer products. The Lumus solution is based on its patented Light-guide Optical Element (LOE) waveguide, which combines the smallest dimension eyewear for any given field of view.

C.C. Leung, vice chairman and president of Quanta, said in a statement, "AR/VR is well aligned with our growth strategy, and we're pleased to invest in the Lumus optics solution for augmented reality. This is pioneering technology, and we have great confidence in Lumus as an innovator and industry leader for transparent optical displays in the AR market."

"We are very committed to AR/VR," said David Chang, chief operating officer of HTC, in a statement. "Our current investment is aligned with HTC's natural extension into augmented reality, following our successful Vive launch earlier this year."

Lumus technology enables the production of wearable eyeglass displays that are compact, comfortable, and fashionable. The Lumus near-to-eye transparent display technology consists of a unique lens that contains an array of ultra-thin transparent reflectors, the patented Light-Guide Optical Element, and a mini-projector that injects an image into the lens, also patented. These two elements are combined to create a wide field of view, true color, daylight brightness, and a see-through display.

Lumus was represented by lawyers Jonathan Feuchtwanger and Ido Erlich of the law firm Naschitz Brandes Amir & Co. The company has 70 employees.