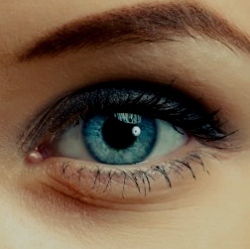 About half of us will experience at least one lucid dream in our lives. There is some evidence that lucid dreaming can be induced, and a number of online communities exist where users share tips for achieving lucidity during dreams, such as having a familiar object that can help determine if you are in a dream.

A recent study that asked participants to report in detail on their most recent dream found that lucid (compared to non-lucid) dreams were indeed characterised by far greater insight into the fact that the sleeper was in a dream. Participants who experienced lucid dreams also said they had greater control over thoughts and actions within the dream, had the ability to think logically, and were even better at accessing real memories of their waking life.

Another study looking at people's ability to make conscious decisions in waking life as well as during lucid and non-lucid dreams found a large degree of overlap between volitional abilities when we are awake and when we are having lucid dreams. However, the ability to plan was considerably worse in lucid dreams compared to wakefulness.

Lucid and non-lucid dreams certainly feel subjectively different and this might suggest that they are associated with different patterns of brain activity. But confirming this is not as easy as it might seem. Participants have to be in a brain scanner overnight and researchers have to decipher when a lucid dream is happening so that they can compare brain activity during the lucid dream with that of non-lucid dreaming.

Ingenious studies examining this have devised a communication code between lucid dreamer participants and researchers during Rapid Eye Movement (REM) sleep, when dreaming typically takes place. Before going to sleep, the participant and the researcher agree on a specific eye movement (for example two movements left then two movements right) that participants make to signal that they are lucid.

By using this approach, studies have found that the shift from non-lucid to lucid REM sleep is associated with an increased activity of the frontal areas of the brain. Significantly, these areas are associated with "higher order" cognitive functioning such as logical reasoning and voluntary behaviour which are typically only observed during waking states.

The type of brain activity observed, gamma wave activity, is also known to allow different aspects of our experience; perceptions, emotions, thoughts, and memories to "bind" together into an integrated consciousness. A follow-up study found that electrically stimulating these areas caused an increase in the degree of lucidity experienced during a dream.

Another study more accurately specified the brain regions involved in lucid dreams, and found increased activity in regions such as the pre-frontal cortex and the precuneus. These brain areas are associated with higher cognitive abilities such as self-referential processing and a sense of agency, again supporting the view that lucid dreaming is a hybrid state of consciousness.

How consciousness arises in the brain is one of the most perplexing questions in neuroscience. But it has been suggested that studying lucid dreams could pave the way for new insights into the neuroscience of consciousness.

This is because lucid and non-lucid REM sleep are two states where our conscious experience is markedly different, yet the overall brain state remains the same (we are in REM sleep all the time, often dreaming). By comparing specific differences in brain activity from a lucid dream with a non-lucid one, then, we can look at features that may be facilitating the enhanced awareness experienced in the lucid dream.

Furthermore, by using eye signaling as a marker of when a sleeper is in a lucid dream, it is possible to study the neurobiological activity at this point to further understand not only what characterizes and maintains this heightened consciousness, but how it emerges in the first place.