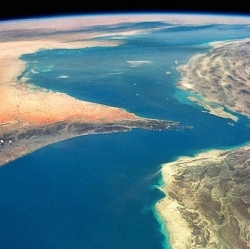 LinkSpace Aerospace Technology Group. was established in January 2014. Research and development are mainly distributed in China's Beijing, Guangdong, Shandong and Shaanxi. They want to create reusable rockets like Spacex. They are the first company in commercial aerospace of China.

Here is some other info on their rocket plans:

The Linkspace New Line 1 rocket will be a Small Launch Vehicle (SLV) designed for microsatellite and nanosatellite launches. It will be capable of sending up to 200 kilograms into a Sun-synchronous orbit (SSO). This is a low orbit of 155 to 342 miles.

The launcher will have a takeoff thrust of about 400 kN (∼90,000 lbf). The first stage of the vehicle will consist of four liquid-oxygen/kerosene engines with gas generator cycle. Each single booster will have a thrust of 100 kN (22,480 lbf).

They plan to charge RMB 30 million (US$4.6 million) one-time launch and RMB 15 million re-use (RMB).

They are targeting 2020 for their first orbital launch. They are currently performing lower altitude hovering tests (similar to Blue Origin).