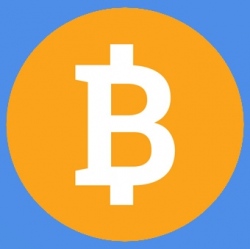 Quoine is the first global crypto fintech company to receive an official license from the Japan Financial Services Agency (JFSA) on Friday, 29th September 2017. QUOINE operates QUOINEX, a cryptocurrency exchange and high performance trading platform that went global since May 2014. QUOINE is focused on stringent security measures.

Today Japan's Financial Services Agency (FSA) has issued operating licenses to a total 11 bitcoin exchanges. The licensing enforces certain operational requirements for the exchanges, including high standards for cybersecurity, the segregation of customer accounts and the verification of customer identities.

Seventeen applications are still in review, while 12 firms have closed their doors in light of the new regulations.

Japan is proactive in its cryptocurrency regulations. Mt. Gox was a bitcoin exchange based in Shibuya, Tokyo, Japan. It lLaunched in July 2010, by 2013 and into 2014 it was handling over 70% of all bitcoin transactions worldwide, as the largest bitcoin intermediary and the world's leading bitcoin exchange.

In February 2014, Mt. Gox suspended trading, closed its website and exchange service, and filed for bankruptcy protection from creditors. In April 2014, the company began liquidation proceedings. Mt. Gox announced that approximately 850,000 bitcoins belonging to customers and the company were missing and likely stolen, an amount valued at more than $450 million at the time. Although 200,000 bitcoins have since been "found", the reason(s) for the disappearance—theft, fraud, mismanagement, or a combination of these—were initially unclear. New evidence presented in April 2015 by Tokyo security company WizSec led them to conclude that "most or all of the missing bitcoins were stolen straight out of the Mt. Gox hot wallet over time, beginning in late 2011.

Earlier this month, China issued a blanket ban on fundraising methods involving token sales, or initial coin offerings (ICOs), and local cryptocurrency exchanges have indicated they will cease domestic trading following the ban.

South Korea has also stated ICOs are illegal as of today, as well as tightening the rules for exchanges.