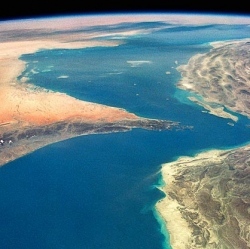 Inmarsat, the British satellite telecoms company, has awarded the contract to build its next-generation constellation to Airbus. Two spacecraft have been ordered at a cost of roughly £405m. They will be built at the aerospace giant's factories in Portsmouth and Stevenage in southern England.

Inmarsat specialises in providing mobile connections to ships, planes, oil and gas platforms, and the broadcasting industry. The new spacecraft will be known as the Inmarsat-6 series. They will update services currently offered in the L-band part of the radio spectrum.

These connections are handled today by the Inmarsat-4 series, which was launched in 2005. The expectation is that these earlier platforms will be operational until at least 2020, by which time the I-6s should be ready for lift-off.

Inmarsat's decision to place the order with Airbus is a major boost for UK space manufacturing. The telecoms company is the world's biggest player in its field, and so the Airbus workers in Portsmouth and Stevenage will see the contract as a tremendous endorsement of their skills and expertise.

It will also be regarded as a very positive return on the strategy pursued by ministers and the UK Space Agency, who have targeted R&D investments in the telecoms sector.