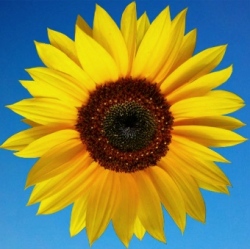 Coal's reign in India is about to come crashing down . Coal supplied 80% of India's total power mix in 2016-2017, but now new renewable energy is cheaper to build than running most existing coal-fired power plants.

Renewable energy costs have fallen 50% in two years, and are forecast to continue dropping apace. New wind and solar is now 20% cheaper than existing coal-fired generation's average wholesale power price, and 65% of India's coal power generation is being sold at higher rates than new renewable energy bids in competitive power auctions.

The tipping point may have been 2016-2017, when renewable energy installations surpassed coal for the first time, adding twice the capacity. Coal plants nationwide already only run around half of the time, nearly every Indian coal plant violates the country's new air pollution standard, and India's Central Electricity Authority (CEA) has proposed closing nearly 50 GW of coal capacity by 2027. Retrofitting the plants that remains open will each cost millions to achieve compliance, so running already uneconomic plants will get more expensive as plants run less often and generate less profit.

But while India's power demand will double over the next decade, its draft National Electricity Plan (NEP) calls for rising demand to be met with 275 gigawatts (GW) total renewable energy capacity by 2027, without requiring new coal plants beyond those already under construction.

As ever-cheaper renewable energy comes online, increasingly expensive coal generation will fall further from profitability.