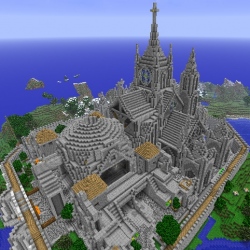 Mr Livingstone told the BBC he wanted to use games-based learning rather than relying on "relentless testing". "I'm passionate about children who have been born into the internet. I think they learn in a different way." The school, which could open in 2016, would be based in Hammersmith, west London.

The application to the Department for Education, submitted this week, was backed by Mr Livingstone's several trustees including Barnaby Lenon, former headmaster at Harrow, and Marion Gibbs, head teacher at James Allen School for Girls in East Dulwich.

Also on the board is David Cramer, who owns international rights for the Rubik's Cube. By bringing gaming elements into the learning process, Mr Livingstone argued, students would learn how to problem-solve rather than just how to pass exams. A Department for Education spokesman said:

"Free schools are giving parents real choice and children of all backgrounds the chance to achieve excellence. We welcome all innovative and exciting free school proposals. "The application process is very competitive and all proposals are rigorously assessed before they are approved."