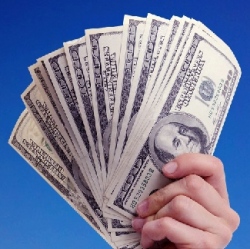 Getting out of debt is a goal for many people, but it's often a struggle. There are a lot of tips and suggestions to help you reach this goal. You can now use technology to find new ways to help you live free from debt. Here are some ways you can use technology to pay off your bills and enjoy the debt-free lifestyle.

Do Your Banking Online

Most banks provide online banking for checking and savings accounts. If you haven't already taken advantage of this feature, sign up now. You can see the status of your accounts while you're on the go, allowing you to see if your balance is getting low and what transactions are pending. You can decide if you have enough money for a purchase you're considering or if a bill has been paid.

You can set your checking account to transfer money to a savings account automatically. The benefit of doing this is that you can begin saving money or increase your savings on a regular basis by making it the first priority instead of leaving it until last if you have any money left over from your paycheck. Once you accumulate enough in your savings, you can use it to pay off a debt. It's also a good idea to keep some in savings to pay for unexpected expenses so you don't increase your debt.

Use a Debt Tracker App

A debt tracker app will help you figure out the best way to pay off your debt. You can include a payday loan, like those you may have gotten from a service like Power Finance Texas in San Antonio, or other loan as well as credit cards and other types of debt. The app helps you see at a glance how much total debt you have as well as providing information about different ways you can pay it down. You just put the balance and interest rate into the app, and it can calculate your best payment plans. Not all debt tracker apps actually calculate payment plans, but they do allow you to track your payments and see how your balance is being reduced. You can find apps for either Android or Apple products so you can manage your debt on the go with your smartphone or tablet.

Use Finance-Managing Apps

You can find all sorts of applications online or those which can be downloaded to your smartphone to help you manage your finances. Many of them are free, and most are easy to use. Some of them are designed to help you create a budget while others provide reminders of upcoming due dates for payments. If you can avoid being late on your payments, you don't end up spending extra money on late fees. Instead, more of your money goes towards paying off the debt.

Some apps, like Mint link to your bank accounts while others require you to input information by hand. You can even find apps that will tell you when your account balance is getting low or when your credit cards are nearly maxed out. While you still have to do some work to manage your finances, using these apps can help you be more aware and focus on paying off your bills.

Technology makes people's lives easier. Use it to help you manage your finances better so you can pay off your debt. Choose apps and programs that help you live within your budget and avoid taking on new debt. By using the latest technology, you can become more focused on meeting your goal of being debt-free. While it won't happen overnight, diligent effort will help you enjoy a debt-free life sooner than you might think.